Benefits of Masturbation in Women
Who says that diamonds are a woman's best friends? For women, masturbation can easily surpass diamonds any day. Masturbation is considered taboo when the concerned sex is female. Most people don't realize that masturbation is a very normal, healthy and enjoyable experience, and women have an equal right to enjoy it just like men. And it has a lot of health-related benefits both physical and psychological. So go ahead, find a quiet place, and loose your way in the world of self-exploration and ecstasy.
1. Stress buster- In today's time, our lives are filled with stress both personal and professional. Masturbation works as a great stress reliever. Why spend so much money on spa and massage sessions when you can relieve all your tensions with just a few sessions of masturbation. All you need is an isolated place and you, and all your worries and tensions are gone. Some studies show that masturbation also prevents depression.
Image Source:https://0.s3.envato.com
2. Better sleep- Masturbation can also help you with better sleep. The reason behind it is that during orgasm the hormone dopamine, oxytocin, and endorphin are released that induces drowsiness resulting in better and sound sleep.
Image Source:http://cdn2.hubspot.net/hub
3. Aids to relationship dilemmas- Not everyone is lucky to have a partner who is good in bed and can satisfy your sexual needs to the T. Masturbation can help you fill that gap without hampering your relationship. You can also guide your partner by telling them what makes you orgasm easily and make your sex life so much better.
Image Source:http://s3.amazonaws.com/
4. Relieves menstrual cramps- Another benefit of masturbation is that it helps in relieving menstrual cramps. Bonus!
Image Source:http://www.falck.sk
5. Sex feels better- Masturbation is the best way to understand your sexual preferences better and subsequently you can guide your partner in bed as to what makes you feel high. A little "me" time can help you in the long run and you will reach your climax in no time. Also practice makes a person better, so keep on practicing.
Image Source:http://www.vamshare.com/
6. Orgasms at your disposal anytime- According to a recent study, only 57% of women experience orgasm during sexual intercourse. Lack of orgasm may leave you feeling frustrated at times. If you fall among those 57% women, masturbation is your sure shot way to orgasm.
Image Source:http://wallpapers-3d.ru/
7. Workout for your vagina- We are very much aware of the benefits of Kegel exercises. When you masturbate, your vaginal muscles contract and expand, hence strengthening your vaginal muscle area.
Image Source:https://s3.amazonaws.com
8. Enhances mood- You heard it right, masturbation also enhances your mood. Thanks to hormones like dopamine and epinephrine that are released before and after having an orgasm.
Image Source:https://www.psychologies.co.uk
9. No unwanted risks- You can reach as many orgasms as you want without having a partner and minus the risk of getting pregnant or STDs.
Image Source:https://themominmemd.files.wordpress.com
Spice up your masturbation session with these amazing tips
Get in the mood- In order to reach the climax while masturbation it is important to set up the mood right. Do things that excite you and get you in the right mood, as this may vary greatly for everyone. Some people are always ready for the self exploration while others need time to get aroused and horny.
Image Source:http://img13.deviantart.net/
Clitoral stimulation- During masturbation, it is much easier to reach an orgasm with clitoral stimulation than vaginal. Start rubbing around the clitoris with your hand in order to stimulate it. Start off massaging slowly and increasing the intensity gradually as you reach the climax.
Image Source:http://cdn.skim.gs/
Using sex toys- Sex toys are a great option to intensify and make your masturbation session more pleasurable. Vibrators are great and can instantly amp up your experience. There are several ones that come with adjustable speed setting and can also be doubled up as dildos. Just make sure to invest in a good quality product and don't forget to sanitise it after every use.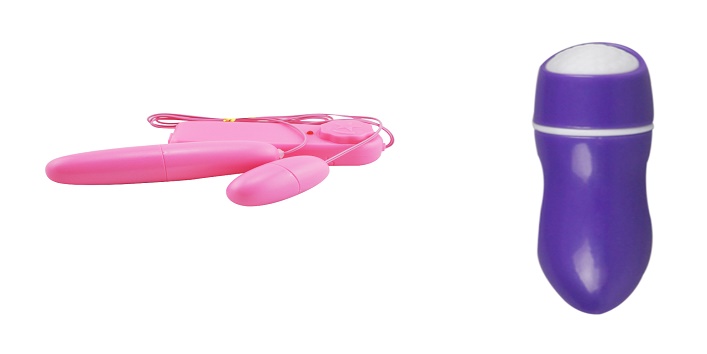 Porn- Watching porn while masturbating makes you reach orgasm in no time. The sexual visuals works as a great stimulator for your mind and body.
Image Source:http://womenwatchingporn.com/
Try different positions- Try out different positions like lying on your back or on your side or sitting on the chair and select the one in which you are most comfortable.
Image Source:https://i.ytimg.com/
Lubricants- If you are planning to go for vagianl stimulation, make sure to lubricate your fingers or dildo or whatever object you are using. Dry penetration may irritate your vagian and can also be painful.
Image Source:http://g01.a.alicdn.com/