It's everything about the big O! A perfect orgasm is the finale to a bout of sex… the be all and end all of everything in bed. If the orgasm is like a scoop of ice cream— satisfying, delicious, and finished soon—then a combo clitoral climax and vaginal orgasm is a hot fudge sundae with cream and jelly on top. Maybe you do this every time… Maybe you have never done this… Maybe you are wondering you should practice it. (You should)… Here are five sure shot spots to fire 'her' up!
Every woman wants to have fun between the sheets… If you are on a train to "enjoyment town", it needs to make few stoppages along the way to unload and load travelers. "Foreplay town" is always a stop, no matter you are on the express train .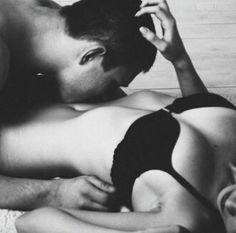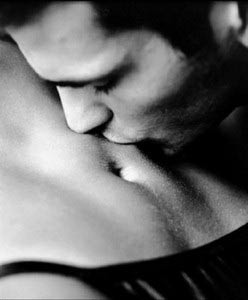 You Can Jump to Any Particular Area of Content by Clicking on Following Links :
Passionate Tongue Kiss you'd never Miss
Nipple Orgasm/Boobgasm
Kiss her Neck – She'll Beck for MORE!
From Ankles to Thighs- She'll Go High!
Electrify Strokes to Sexify her!
# Passionate Tongue Kiss you'd never Miss!
 
A woman loves to be kissed… kissed and kissed all over! The deep, lingering kiss will gonna moisten up her panty in no time.  Savoring her like this will get her hot under the collar and leave her weak in her knees.
Turn up the heat with deep tongue smooch as it mimics sex- the sucking, writhing, licking, wet motions will get her juices flowing and kick-start the sex drive… the wetter the better! But it doesn't mean you'll not save the slobbering.
Kissing is an intimate game, which creates more closeness and intimacy between the two, whether it is a sexual closeness or an emotional one, both.
Make her crazy with love bites, but take care of hickey marks, which will make her think that you have an oral fixation….
# Nipple Orgasm/Boobgasm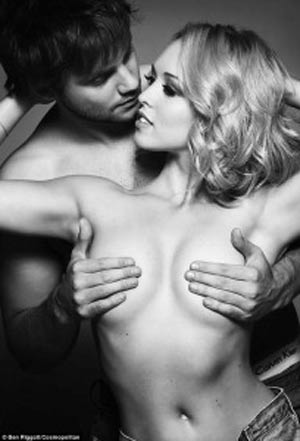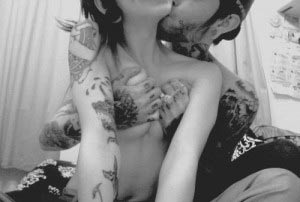 Nipples are one of the less-appreciated erogenous areas, especially if you're no longer doing a lot of your sexy sports in the backseat of car . Lick, pinch, bite, and squeeze her nipples (but to the lady's level of "bitesfaction").
Give her the dessert: Put a spoonful of chocolate sauce or honey on her boobs and lick them one after the other to have that delicious dessert. What a sweet treat!
# Kiss her Neck – She'll Beck for MORE!

Gals love this passionately!  Literally, this foreplay can send shivers down her spine, as the nerves around the neck area are connected to the genitals' nerves.
Be intense, take your time and try a sexy combo of firm and soft kisses. Kissing the neck from behind is surefire to turn your lady on, and when she turns the face around you, she is looking for MORE.
A moist, warm tongue on the throat (of course without slobbering all over her ) can boost the sensuous feeling that may lurch your gal into the outer space. TRY IT! You'll be damn excited and aroused when you'll see her moaning like crazy.
Kissing and lightly biting the earlobes will help her thoroughly enjoy the sensation. You may nibble around the outside of her ear, but please for god's sake avoid jamming the tongue in her ear
# From Ankles to Thighs- She'll Go High!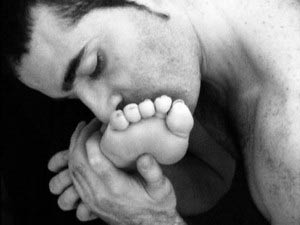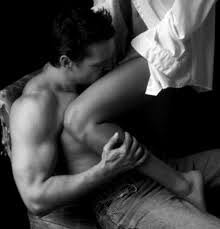 Touching and licking her inner thighs… but without venturing in the genital area is a pleasurable tease which is surely gonna revved her up. Use your mouth and hands to kiss and caress the insides of her thighs, getting fervently close to her pleasure point, but pulling yourself back prior to going all the way.
When it comes to foot play, try sucking her toes slowly the way you would suck a lollipop. A good erotic foot massage will wake up and sexualize her other body parts.
A good spot to end is her butt. Bum massage is the best, and once you'll start, she won't want you to stop. The sensuous way to egg on her arousal is to play with her inner thighs, and skate near her vaginal lips and anus, without touching them but just brushing them with fingers. This tease will drive her wild, and she'll beg you for more.
# Electrify Strokes to Sexify her!

When you kiss her navel, and turn her "target area" away, you are telling her, "I'm not after the 'prize baby,' I am making you feel pleasurable."  This will get her juices flowing, making her tempted and relaxed.
After navel and belly, flip her and give her a treat of an erotic back massage! It works guys! It will create delicious and deep experience while engendering tickly feelings as you graze and glide your fingers and hands over her. To keep it sensuous, take breaks between touches to kiss and lick her.
P.S- Do not put her to sleep mood. Body massage after a heavy night of drinking or a tiring week of work can slip a lady into the sleep mode. So simply stroke her with your hands & enjoy her curves.
A male who knows where to touch his lady the way she likes, is genius.  The "right time" and "right places" to touch a woman can make her wild to enjoy the better part of the night! I hope, now you also consider yourself Genius.