The paparazzi is after them, when they go out for walk. They start to gather attention even before they are born. They are not only blessed with money and fame but with also timeless genes which make them all the more appealing and attractive. Any guesses who am I talking about??? Ummmm yes…you guessed it right!! These are celebrities star kids, who steal public attention more than their parents.
# Patrick Schwarzenegger

Source: http://cdn.images.express.co.uk/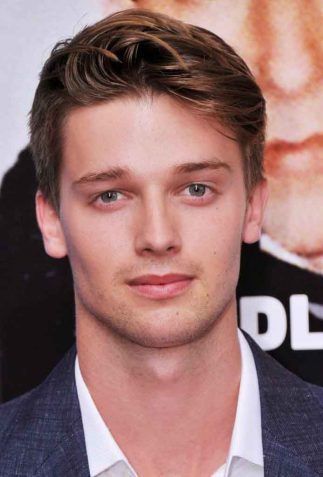 Source: http://3.bp.blogspot.com/
A 22 year old, son of Maria Shriver and the 'Terminator' star Arnold Schwarzenegger. He is young and magnetic with mysterious eyes. With his 6 pack abs, he can make any girl lusting for his handsome hunk look.
# Chet
Source: http://tracara.com/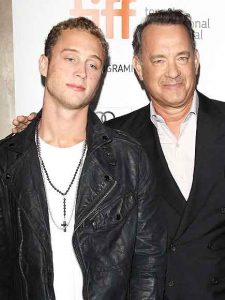 Source: http://wtalks.com/
Tom Hanks and Rita Wilson's son Chet, graduated from the North Western University. He was recently in news for engaging in a feud against Howard Stern, after he mocked fun of the 24 year old at his show Stern's Sirius radio show.
# Brooklyn, Romeo and Cruz Beckham
Source: http://i.dailymail.co.uk/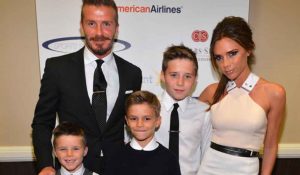 Source: http://imworld.aufeminin.com/
Brooklyn, Romeo and Cruz Beckham, sons of famous footballer David Beckham and former spice girls star Victoria Beckham. The Beckhams, it seems are blessed with some golden gene by God, which makes any of their offspring look hot and attractive. Be their daughter Harper or their three sons, the kids grab eye balls wherever and whenever they go.
# Billie Catherine Lourd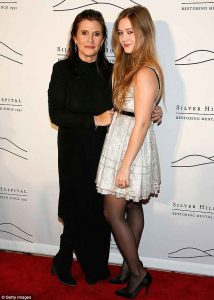 Source: http://i.dailymail.co.uk/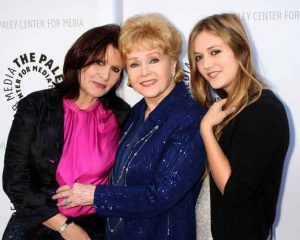 Source:http://outsmartmagazine.com/
Billie Catherine Lourd is a 23 year old daughter of American actress, Carrie Fisher, who is currently working at HBO Documentary Films. She is an aspiring actress, who wants to work in the Hollywood and achieve fame just like her mother.
# Dakota Johnson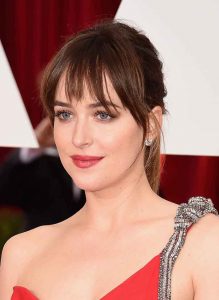 Source: http://photos.laineygossip.com/

Source: http://i100.independent.co.uk/
Dakota Johnson is the daughter of actors, Don Johnson and Melanie Griffith. She is a very talented and charming personality, who served the lead role of Anastasia Steele in the Fifty Shades of Grey series and stole millions hearts with her outstanding performance.
# Sasha Spielberg
Source: http://i.dailymail.co.uk/
Steven Spielberg's 25 year old daughter, Sasha was born on May14,1990. She has completed her graduation from Brown University. She used to play keyboard in the alternative rock band Wardwell and has starred in her father's various movies like 'Indiana Jones', the 'Kingdom of the Crystal Skull' and the 'Terminal'.
# Suri Cruise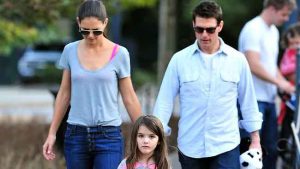 Source: http://resources2.news.com.au/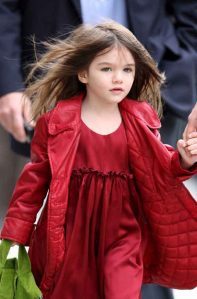 Source: http://images4.fanpop.com/
Suri Cruise is an angel of Tom Cruise and Katie Holmes. Though she is 9 year old, she can give competition to any grown up girl when it comes to looks. Highly adorable and cute, she was awarded with the title of best dressed, the style which she has inherited from her mother.
# Zelda Williams
Source: http://p2e.mobi/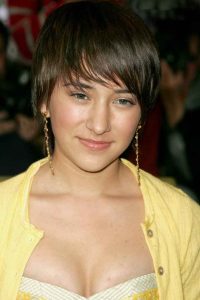 Source: http://www.superiorpics.com/
Zelda Williams, daughter of Robin Williams inherited the acting career and witty self from her father. She has grown up to be an eye candy. She tattooed her right hand with the design of humming bird as a gratitude to her late father.
# Gia
Source: http://i2.listal.com/
Joe Mantegna daughter's, Gia is a New York born kid, who has been raised up in California. Regarded as one of the most gorgeous woman, she is a trained gymnast and a ballerina too. She is also an adept singer and has appeared in the movie '13 going 30′ during her growing years.
# Jack
Source: http://img3.wikia.nocookie.net/
Source: http://i.dailymail.co.uk/
A 23 year old heartthrob, Jack is born to Dennis Quaid and Meg Ryan. He completed his grad studies from Tisch School of Arts at New York University. He debuted in the sci- fiction film 'The Hunger Games' as the character of Marvel.
So, these are few personalities who are blessed with youthful charm….thanks to their parent's chromosome. They are beautiful, radiant and are blessed with the natural powers of stealing the show, wherever they go… !!!